UC BERKELEY
COLLEGE OF ENVIRONMENTAL DESIGN
CITY+ REGIONAL PLANNING
CP290E
May 12, 2017
Implications for Planning and Policy
Explaining Variations in Rent
Developing a Housing Market Monitoring System
Provide near real-time rent estimates for metro areas across the country.

Build and host interactive web tools for housing affordability indicators.
Developing a Housing Market Monitoring System
Craigslist Scraper

Visualization Tools

Redfin
First developed by Geoff Boeing for Boeing and Waddell (2016)**
Refactored by Samuel Maurer Summer '16
Updated by Max Gardner Fall '16 to automate scrapes and utilize Charity Engine distributed computing platform
** Boeing, Geoff, and Paul Waddell. "New Insights into Rental Housing Markets across the United States: Web Scraping and Analyzing Craigslist Rental Listings." Journal of Planning Education and Research (2016): 0739456X16664789.
Based on UC Berkeley BOINC
Sell donated, distributed computing resources to orgs
Donate proceeds to partner charities
Added benefit of distributed IP addresses allows us to scale our searches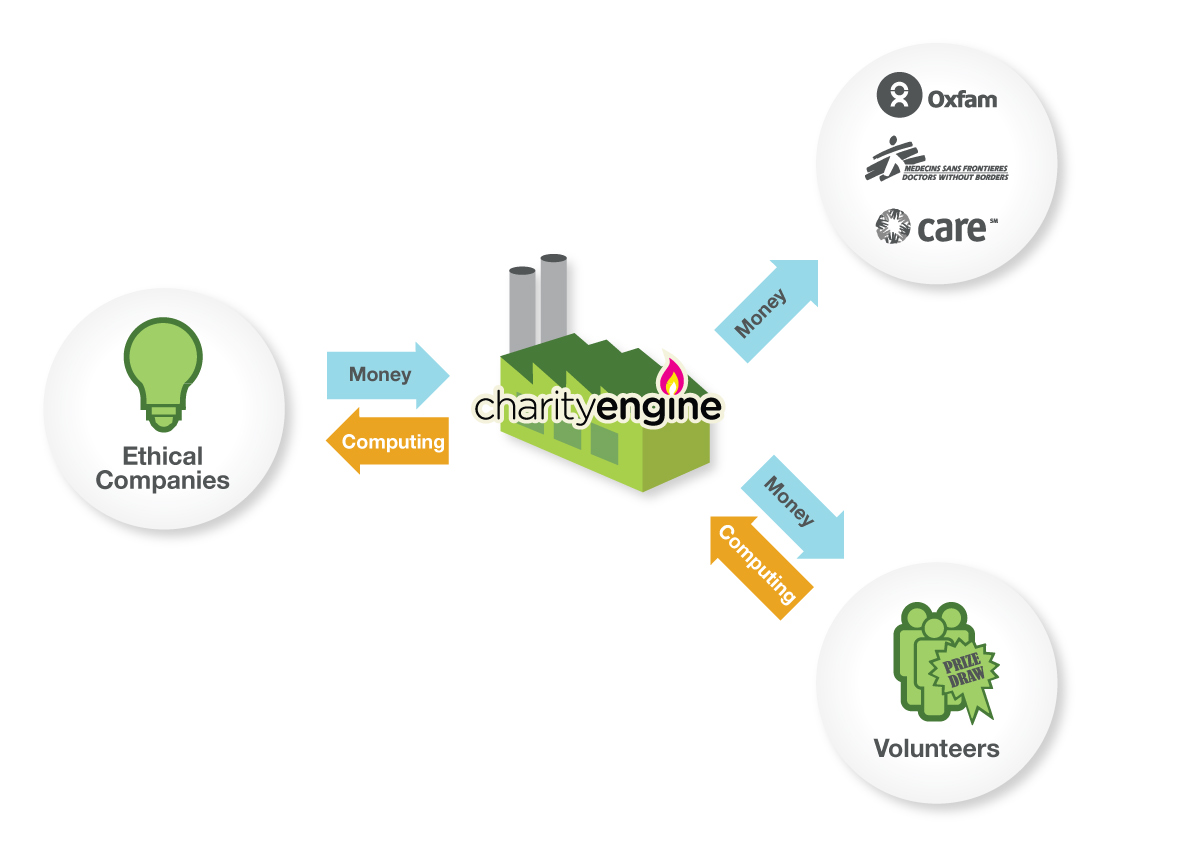 Median Advertised Rent for Two-Bedroom Units
Craigslist Listings: April 2017
Research to Date:
Craigslist Apts/Housing
Policy Topics:
Collect Up-to-Date Housing Costs (Allows for Improved Fair Market Rent Analysis)

Spatial & Temporal Trends
Policy Topics:
How much do rooms and shares play a role in the overall housing market? Are they more common in higher cost regions?

How do prices compare to apts/housing? What is the shared 'discount'?

Spatial & Temporal Trends
Our Research:
Rooms & Shared Listings
Referred to as Apartments
Referred to as Shared Units
Information Collected:
Price

Location

Room Characteristics

Body Text
Data Cleaning:
De-duplication

Filtering of incomplete posts and outliers for analysis
| Craigslist Region | Median Rent for 1-Bedroom and Studio Apts. | Median Rent Per-Bedroom for 2+ BR Apts. | Median Rent For Shared Listings | Per-Bedroom Difference or "Rent Gap" |
| --- | --- | --- | --- | --- |
| New York City | $1995 | $1133 | $950 | $183 |
| San Francisco Bay Area | $2325 | $1350 | $1000 | $350 |
| Los Angeles | $1920 | $1172 | $800 | $372 |
| Washington, D.C. | $1672 | $872 | $777 | $95 |
| Boston | $1974 | $1075 | $850 | $225 |
Exploring Rent Differences at Smaller Scales
Full Unit Versus Shared Craigslist Listings: April 2017
Amenities and price
Deeper text analysis

Who uses Craigslist for their apartment search and what are they looking for in a roommate?
Who gets screened out of the Craigslist market? (i.e. "No Section 8")
Lifestyle preferences
Explaining Variations in Rent
Accessibility Measures

Rent Prediction Models
Understanding rental housing access to businesses
Quantifying Accessibility to Understand Effects on the Housing Market
RENTAL LISTINGS
ACCESSIBILITY
Quantifying Accessibility to Understand Effects on the Housing Market
Craigslist Rental Listings
Infogroup Business Analyst Listings
Annual             Sales Volumes
VISUALIZING
AMENITIES & RENTS
Businesses within 5,000 meters
in the San Francisco Bay Area
Median Rent within 5,000 meters
Exploring prediction models for housing rents
Geographically weighted regression
Gradient boosting classification
•Housing characteristics
# of bedrooms, bathrooms, sqft, etc.
•Accessibility measures
# of retail in block group, # of jobs within 3 km, etc.
•Neighborhood characteristics
Median income, median rent,  housing tenure, year built, etc.
•Built environment factors
Population density, dwelling unit density, etc.
GWR - a set of spatially varying coefficients
Implications for Planning and Policy
Airbnb

HUD Fair Market Rent
Airbnb started 2008 and has grown rapidly

Its growth has created controversy over its positive and negative impacts

The question: is Airbnb driving up rents?
Web Scraping : we tested 3 methods
How can we answer this question?

We need data.  Web Scraping is our strategy 
City

Room type

Nightly rate

Neighborhood

Address

Overall satisfaction rating

Approximate latitude & longitude coordinates

Number of people who can be accommodated

Number of bedrooms and bathrooms

Number of reviews

Minimum stay
Duplicate Listings

Outliers

Locations

Fake Profiles
National Analysis
Regional Analysis 
San Francisco 
In some areas, a significant fraction of hosts have many listings
In most areas, a large fraction of listings are for entire homes
 Airbnb claims that their "hosts" are mostly just people occasionally renting out a spare room to help pay their mortgage costs.
Total Airbnb listings per 1000 residents
Whole Unit listings dominate the key 
Whole unit listings dominate key Airbnb markets
In some areas, a significant fraction of hosts have many listings
 Neighborhoods with high Airbnb concentration
Does Airbnb drive up rents? 
One unit increase in Airbnb density (Block Group) is associated with  $146 increase in the monthly rent.
Exploring Fair Market Rent Areas using Craigslist data
Use highly spatially disaggregate and current data to contextualize federal housing policy, particularly HUD's Housing Choice Voucher program, billed as the "centerpiece of the federal low-income housing assistance arsenal" (Grigsby2004).
Identify on-the-ground challenges relative to Federal housing subsidy programs
Scale the analysis to the national scale
Exploratory analysis using Craigslist data to assess defacto rental deserts for many Housing Choice Voucher families
To compare rent differences between FMR levels and what Craigslist implies about local rental markets
To explore key dimensions of such rental deserts: Prices, availability, and voucher availability
HCV is
the federal government's major program for assisting
very low-income families, the elderly, and the disabled to afford decent, safe, and sanitary housing in the private market. (HUD web site)"
In addition: (community perspective) HUD goal of deconcentrating of poverty
Household pays up to 30-40% of their income in rent
Area-specific (2,500), annually updated FMR areas in US
HUD pays up to local FMR level
Fair Market Rents key to HCV program
Craigslist, Nov 2016-March 2017
HUD FMRs: National shapefile w FMRs for 1974 counties, 624 CBSAs, for a total of local 2,598 estimates for different bedroom sizes
File counting voucher recipients by each area (1.8m nationally)
For HCV eligibility estimates: Census ACS PUMS
Substantial areas nationally are off limits to low income households, either because of:

Dimension I: High prices, or
Dimension II: Inadequate count of units,
Dimension III: Lack of available vouchers

Maps to follow show difference in FMR rent and "actual" Craigslist rent
Finding: Emergence of Rental Deserts
NorCal Distribution of list vs FMR price
Craigslist - HUD FMR Rate Differences
Recap: Issues with HUD's FMR areas
Good program--as far as it goes
FMR areas are large, concealing substantial within-area variation
Outcome: Red on the map jeopardizes HUD's goals of deconcentration of voucher holders—typical response has been move to 50th percentile FMRs, instead of 40th
As of November 2016, regions can opt in for small area FMRs instead
Most eligible hhs don't get vouchers
HUD has been grappling with concentration issues for decades
Remains to be seen if latest approach of smaller area FMRs will help
Better, more current data is needed to monitor actually existing local markets so program can be effective. Data like Craigslist is tremendously helpful
The count of vouchers way too low relative to demand
(Obviously), local housing shortages cannot be addressed by Washington
SPUR Data Science for Housing Affordability
By waddell
SPUR Data Science for Housing Affordability